Education is the Missing Factor Amid the Blockchain Hype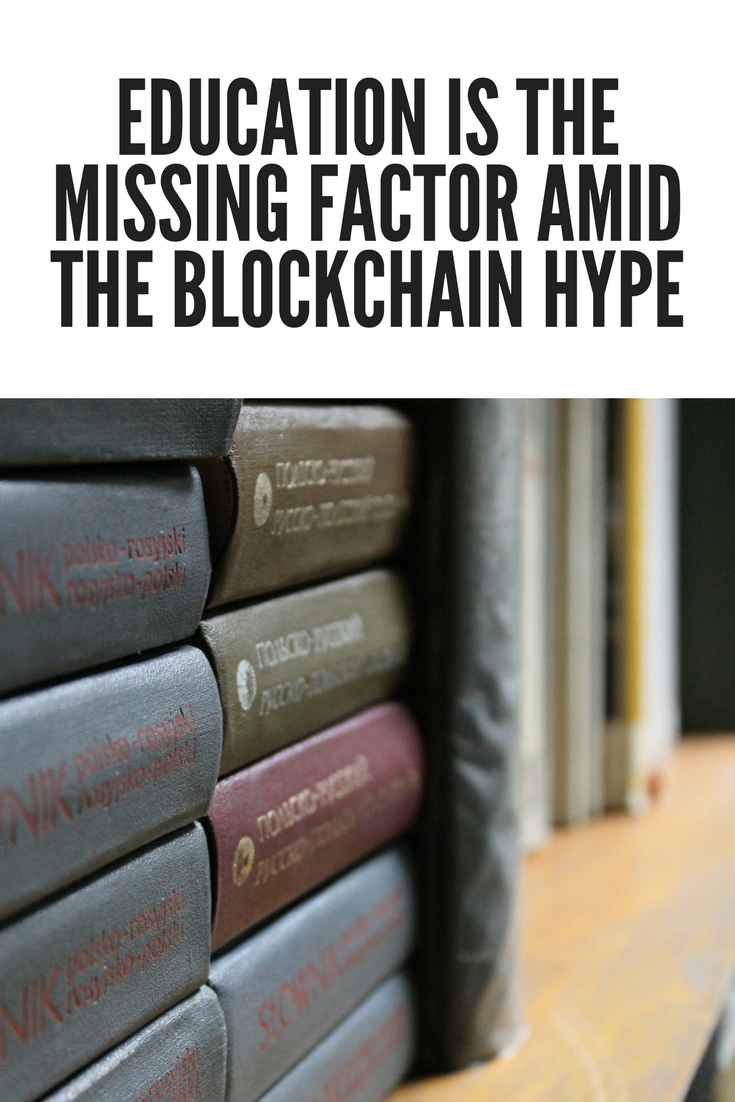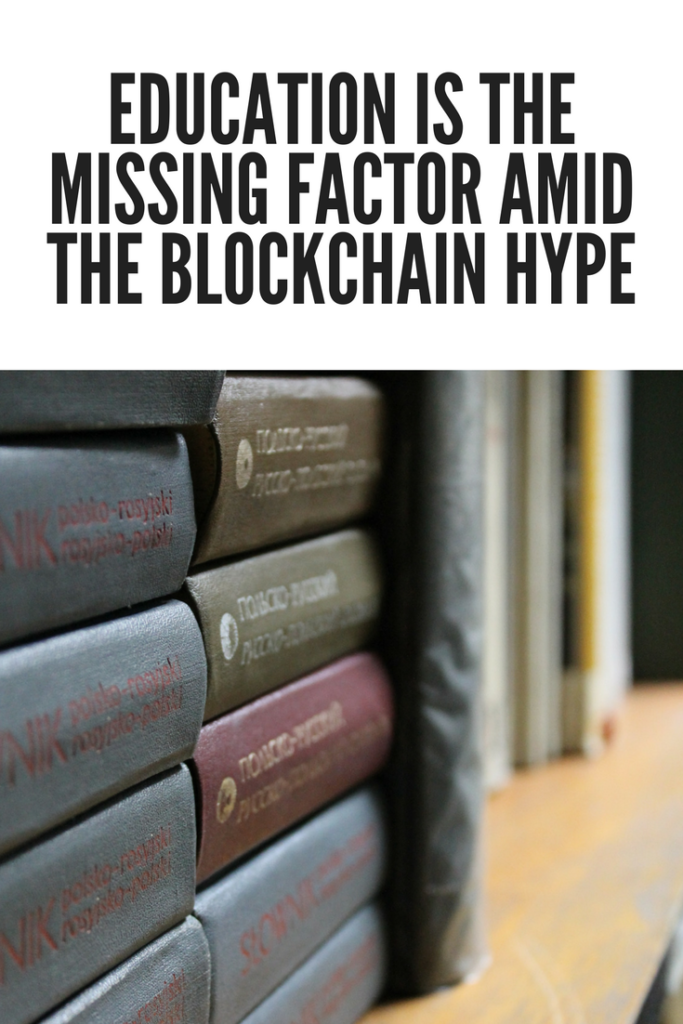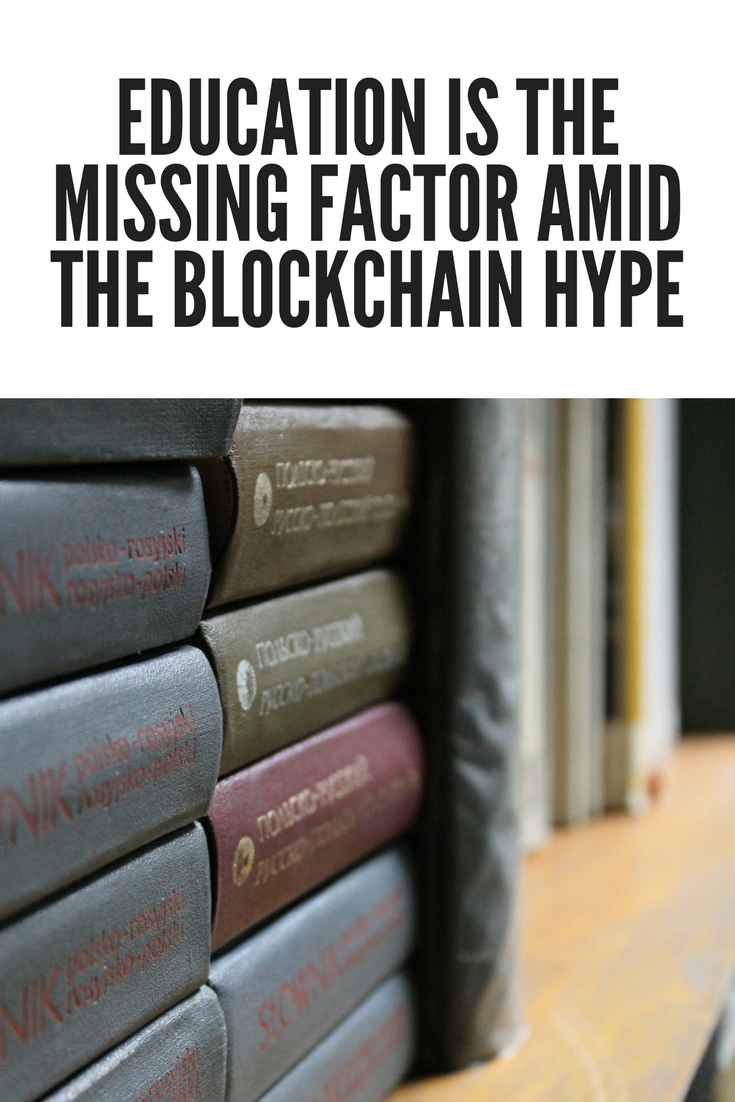 Cryptocurrency exploded into the mainstream in 2017, and 2018 is shaping up to be the year of the blockchain, as more and more investment dollars flow into anything even remotely associated with cryptocurrency or blockchain platforms. But how much of it is hype?
Many investment leaders, blockchain insiders, and blockchain outsiders have expressed concern that the true promise of blockchain is being lost amidst speculation and vague exuberance. TechCrunch has gone so far as to bemoan that the recent explosion of blockchain-based ICOs is strangling true innovation in the blockchain world, as funding doesn't discriminate between platforms with legitimate promise and platforms just trying to cash in.
Promising startups consequently find the blockchain transaction world too crowded, and thus, expensive to build in. A strange bottleneck has occurred wherein a blockchain company with a world-changing idea might struggle to stand out, but an iced tea company that adds "blockchain" to its name can get a 500 percent increase in its stock market valuation.
How can blockchain investors and developers counter this unfortunate tendency towards indiscriminate hype without dampening legitimate excitement over blockchain's true potential? As in many areas where exuberance has obscured exciting technological possibilities, the answer may be education.
Education certainly has a rising profile in the world of blockchain investment, as mainstream investors who have long-embraced principles of due diligence demand to know what they're investing in. Mainstream sources such as Goldman Sachs have put out primers for new investors in blockchain, who hope to support the next profitable, ground-breaking blockchain platform, rather than the next iced tea company riding blockchain's coattails.
While educating potential investors about blockchain is crucial, education for developers is even more pressing. Many blockchain evangelists will argue that the most exciting possibilities come not from its ability to act as a currency but from its ability to decentralize applications and services themselves. Cryptocurrency acts as money to be used in a system where the immutable ledger of blockchain runs various decentralized applications and transactions. However, the amount of blockchain developers currently is not nearly sufficient to explore this exciting technology.
As rumors circulate regarding ICO and TAOs (tokenized asset offerings) in legacy industries, like investment real estate, educating both developers and professionals from that field is imperative to seamlessly integrate blockchain technology. Muirfield Investment Partners is one company at the center of recent token rumors. While not confirming or denying future plans, Muirfield advisor and Managing Director of Agentic Group, Rik Willard, believes that it's incumbent on companies entering the industry to support developer talent.
Willard states, "For one thing, every company considering an ICO, TAO or TGE should look to expand both the advancement of their fields and the developer ecosystem as well, by using their raise to materially support the development of blockchain technologists and the infrastructure itself. For a simple example, an ICO raise should include financial carve-outs that fund innovation in their specific sector; and they should also include bounties to help perfect their own offering, engaging talent on a global basis. These financial incentives serve to spur developers, strategists, and economists to develop their own skills and add to the overall pool of talent."
To encourage application development on the blockchain, companies need to back blockchain environments where building on the network is not prohibitively slow and expensive. This requires tackling blockchain's current scalability crisis, a huge but necessary challenge for blockchain to move forward. They also need to help developers grow in the changing blockchain environment by providing educational opportunities as the blockchain network evolves in order to ensure that this thriving industry isn't held back by a shortage of qualified job candidates.
Fr8 Network, an emerging blockchain-based solution building a decentralized protocol for the freighting industry,  understands that long-term success hinges on people as much as it does on technology. Fr8 Network's solution aims to bring transparency and self-regulation to an industry plagued by miscommunication between drivers and brokers and inefficient delivery systems that lead to waste and delays. Fr8 Network's solution, powered by a decentralized protocol offers the foundation this industry needs to make progress, but to really take root long-term, education in the blockchain sphere is crucial.
And yes, I know what you might be thinking: with all of these companies needing blockchain talent development, is there a decentralized solution to this type of education? The answer is, of course, yes. Platforms like SuccessLife, offer decentralized streaming solutions to help people all over the world learn to easily access content and curriculum to learn new skills, which may include decentralized app development.
Blockchain has plenty of hype right now, but once the hype dies down it will face a talent shortage unless companies start making serious investments in scalability and education. Companies like the Internet of Services that have the vision to see beyond the gold rush are leading the way to ensure the post-honeymoon phase with blockchain won't be a disappointment.