Will Economic Reopening Be Bad for Crypto Buying?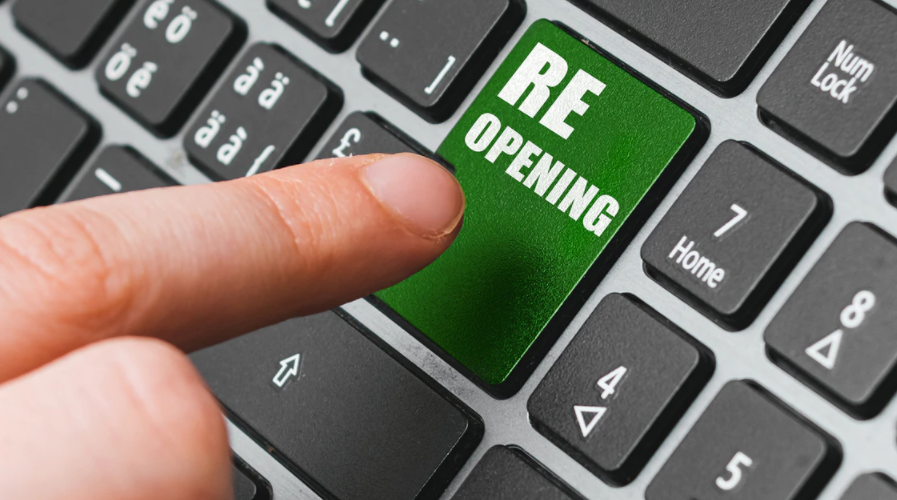 Although for the time being there is a strong bullish appetite for cryptocurrencies and crypto-related instruments, a broad debate had emerged on whether things will change once vaccination will progress enough so economic activity will get back to normal.
The COVID-19 pandemic created a very unusual environment, where risk assets, including crypto, had performed above expectations, regardless of a major economic backdrop. The price action moves had mainly been speculative and flow-driven, which makes us ask if things will get worse for the crypto market once the economy gets better?
Pandemic led to massive inflow of retail traders
With lockdown measures still in place across the Western World, many retail traders had flooded the markets, generating a crypto buying mania according to multiple experts. This massive inflow of new market participants was a major tailwind for valuations and thus the developments we're continuing to see even now, at the time of writing. People staying locked in their homes generated interest in online trading, what will happen when they can go out?
People to start spending, not saving
Another interesting development noticed since the first quarter of 2020 is the strong pick-up in savings. Consumers had been reluctant to spend money, even though in countries like the USA, the government handed paychecks to most individuals with little or no income. The uncertainty surrounding the pandemic had been a major drag on consumption, but once things start to normalize, it would be fair to assume that the trend in consumption will start to head north again.
In case people won't be spending time in the market, but with their prior activities, the risk is that we see a retracement in financial markets, including in cryptocurrencies, as there won't be any additional flows sustaining a continuation on the upside.
Other factors to weigh as well?
An economic reopening will have other effects, leading to a reflation phase across the financial markets. This generally transpires into rising yields and a short-term insolvency phase as access to liquidity is constrained. Even though governments and central banks will continue to pursue their aggressive policies, the recovery phase will eventually take longer than expected, demanding a repricing of financial assets.
For now, cryptocurrencies are on high heels and the market capitalization stands above $1.2 trillion globally. What do you think about the prospects for the cryptocurrency markets in the months ahead? Can the rally be sustained until the end of the year and beyond?