Top Signs for a Cryptocurrency Market Bubble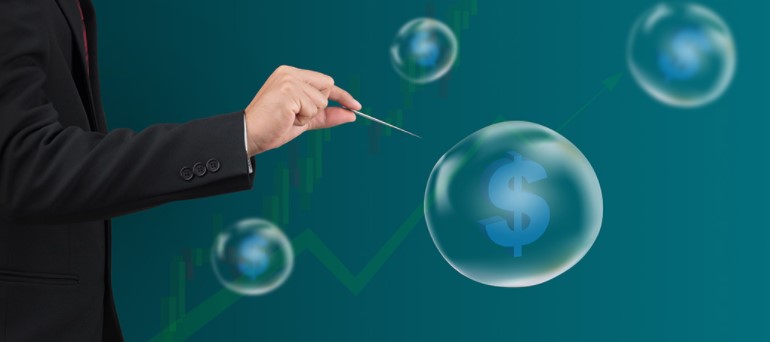 Bubbles had occurred multiple times in the cryptocurrency market, both on a short-term or long-term basis, leading to unexpected market moves occurring. In case you are one of those that failed to anticipate the growth and burst of a crypto bubble, then this article might be useful because it will dig into some of the signs that could suggest irrational market behavior is underway.
#1 Exaggerated enthusiasm on the media or social platforms
When cryptocurrency valuations are rising, the interest from the public follows a similar path. Google Trends, YouTube influencers posting more videos, new cryptocurrency wallets being opened, these are just some of the variables showing that crypto-mania is building up.
China had announced it wants to be a global blockchain leader and also, some other countries had been interested in this technology. However, some cryptocurrency enthusiasts had failed to understand that there is no interest in crypto, at the same time, which is not favoring a sustainable growth in valuations.
#2 Parabolic and exhausted price action developments
When exuberance clouds judgment, looking at price is one of the ways to see whether valuations are extremely stretched. In a bubble, the price action has a bullish parabolic structure and at the same time, it forms some sort of an exhaustion formation. This could look like a long series of candles, all of the same color, closing towards the highs. Or it can be a very large candle occurring following a very impulsive run. Either way, this is rarely a sign of continuation, but a warning for buyers to get out.
#3 Extremely high valuations are compared to the past
The current price compared to historic valuations is another detail to look at when assessing whether the market is in a bubble. Now that cryptocurrencies had risen in the past months, looking for opportunities in the H2 of 2020 is a difficult task, especially when it comes to cryptocurrencies that had outperformed the market. Finding value in an already-elevated market is not easy, because we need to buy low and sell high.
#4 No fundamental change supporting the price rising
What are the reasons behind impulsive cryptocurrency rise? Did adoption improve? Has the blockchain gone through fundamental changes? If none of the above applies, then we're very likely dealing with a cryptocurrency market bubble. A similar situation occurs right now, given the market is mainly driven by emotions and money printed by central banks. With fiat losing value, cryptocurrencies have the upper hand. Although the market can go even higher, it is important to see fundamentals catching up, or else we will need to deal with another major retracement lower.