Ternio Releases 3rd Party Verification of Ability to Process Over 1 million Transactions Per Second, Fully Decentralized and On-Chain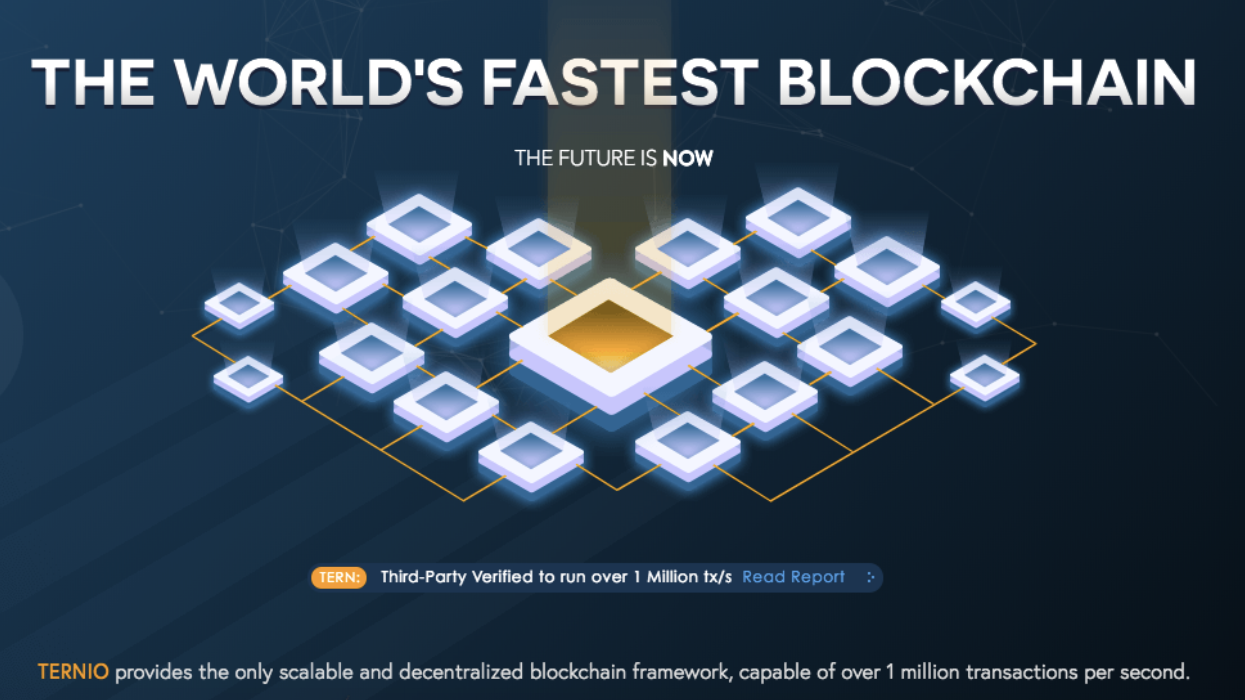 Ternio, the creator of the highly scalable blockchain framework Lexicon, has released a third-party audit of its technology. The verification report highlights the ability for Ternio's blockchain to process more than 1 million transactions per second, fully decentralized and on-chain, making it the fastest blockchain in the world. This marks a quantum leap forward in transaction power as most blockchains are currently limited to a few thousand transactions per second.
Security firm Null Bash conducted  a full audit of Ternio's team, infrastructure, and code base. Results of the audit showed that Ternio's Lexicon architecture is mature enough to readily support high transaction speeds. The integrity of the data passing through the system will be guaranteed due to the decentralized and distributed nature of blockchain technology.
"We are not an open-source project and do not have a public github repository, so the third-party verification was important to support our claims," said Bryant Maroney, Co-founder and CTO.  "By completing this audit the public will gain the confidence that Ternio is executing against our claims. Most important, our blockchain has the scale to support the high QPS of programmatic buying and selling."
"Ternio sits at the apex of two industries—blockchain and programmatic advertising. We have a unique perspective on how both industries function and the opportunity to educate the public on the nuances of each," said Maroney. "By building a solution to solve problems in advertising, we developed tech with massive scalability that can be applied in any industry."
The report states, "Over the course of April and May 2018 – [Null Bash] visited Ternio's corporate office in Atlanta, GA to visit and to meet with the development team in person. Though undisclosed – the development team is comprised of senior level engineers and admins who have extensive experience in cryptography, development, and systems scaling with backgrounds ranging from LexisNexis, MIT, NSA, Hewlett Packard, US Military, Oracle, Cisco, and Bank of America."
It goes on to say, "We certify that their schematics and architecture are unique and resolve the issues that are presently limiting most decentralized blockchain architectures from scaling in a way that could be useful in any number of use cases from financial transactions to digital advertising to messaging applications."  
You can see the full report here: https://ternio.io/audit
About Ternio:
Ternio is a blockchain company that brings transparency to programmatic digital advertising with its Lexicon framework. Lexicon is the only scalable blockchain solution for programmatic digital advertising – capable of supporting over 1 million transactions per second. Ternio provides the solution to existing companies in the ad supply chain – enabling those companies to verify users, instantly pay publishers, and protect advertisers from ad fraud.  https://www.ternio.io