Reflecting Back on the 2020 Crypto Market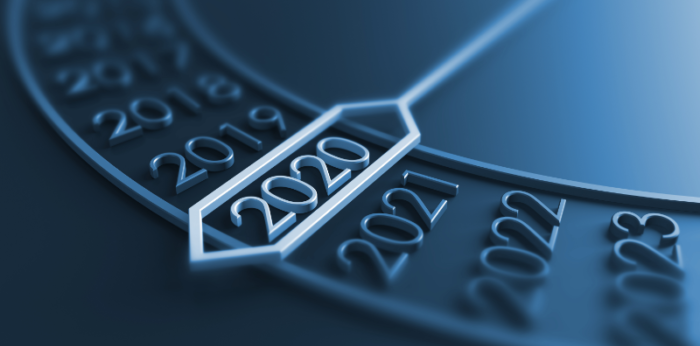 After a rollercoaster year in the crypto market, it would be great to take a short break and enjoy the holiday with friends and family. At the same time, we need to think about what happened throughout the year, what are some of the most important lessons, and then look at what are the most important steps that need to be taken into 2021 so our performance will be as good or even better than the one of the current year.
Risk assets jump when the US dollar drops
One of the key lessons from 2020 is that there could be a tone of negative reasons dragging on risk assets, but as long as the USD is under pressure, valuations can rise. The market is selectively choosing which variables to take into account and this year, dollar weakness had been one of the top themes.
Bitcoin above $23,000 and other cryptocurrencies at levels not seen since 2018 had been the result and as the new year is very close, we should not forget this aspect. Of course, at some point, the market focus can shift to other fundamentals, but for now, weakness on the dollar is a major tailwind for crypto.
Flows can be more powerful than fundamentals
No matter how many critics the unorthodox measures adopted by central banks get, we should admit that the power of easy money can make the market ignore fundamentals for an extended period of time. The economic disruption created by the COVID-19 pandemic would have naturally put pressure on asset valuations, yet with record-low interest rates and fiscal stimulus, the risk sentiment had been altered and cryptocurrencies came out on top.
That does not mean regulatory challenges or a new wave of dumping can't push valuations lower. However, as long as financial conditions won't change, Bitcoin and some other large-cap tokens are favored and can go higher.
Cryptocurrencies are valuable for an increasing audience
What many experts call "the network effect" is having a significant contribution to the rising of crypto valuations. As the oldest token, Bitcoin is by far the biggest gainer, but other names are not falling behind.
This year we've seen massive inflows coming both from the retail and institutional side, which means we now have a bigger audience believing cryptocurrencies are valuable. Don't forget that "value" is relative and as long as the perception is generating investments, the demand/supply balance is favorable for buyers.