PATRON Hits Hard Cap of $40 million, Will Trade on HitBTC on May 17th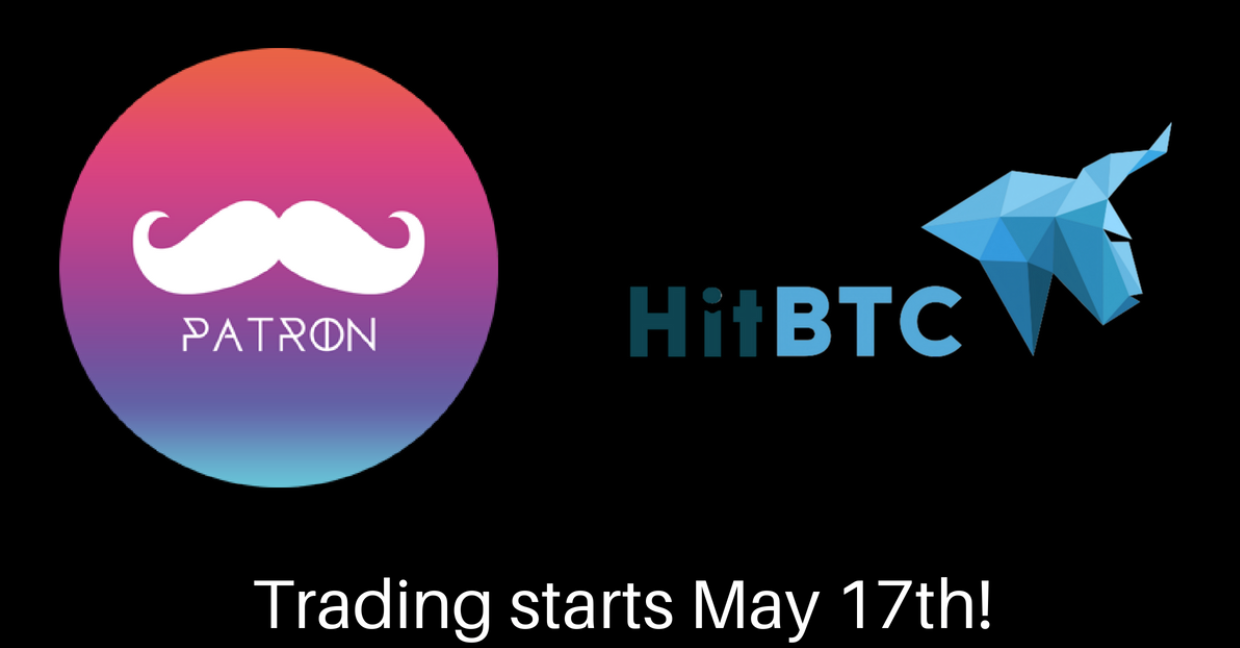 Patron, a Japan-based blockchain platform for influencer marketing, has officially finished its global token sale after hitting its hard cap of $40 million (USD). Patron tokens (PAT) will be listed on HitBTC on May 10th, providing investors with an instant chance to buy and trade PAT tokens following the ICO.
The successful comes months after a private and pre-sale in early 2017 which saw nearly $10 million raised. The public ICO commenced in March 2017 and helped drive the token sale into hard cap territory with a heavy influx of nearly 10,000 contributors around the world. During that period, Patron core team members spoke at conferences around the world in Dubai, Silicon Valley, New York, Istanbul, and more.
Patron's CEO and Founder, Atsushi Hisatsumi, describes the project's progress as extraordinary over the past few weeks. "First, we want to say thank you for the community in Asia and around the world that supported Patron. We saw an amazing amount of interest from both retail and sophisticated investors during our global tour. Now with the hard cap met, we will have the funds to make this project a reality and establish a presence in the United States."
Post-token sale the team will continue to focus on product development with an anticipated beta launch occuring in the upcoming months. The team also has plans to expand into the United States by establishing an office in Silicon Valley. The team also is continuing to explore Hashgraph integration onto the platform.
Patron CMO, Kosuke Takada, states, "This is the first step in a long journey to build out the first truly global decentralized influencer marketing platform. We are excited for the journey and look forward to providing the best technology, service, and resources to our network of influencers and community."
About Patron:
Patron is a global blockchain project looking to capitalize on the global influencer marketing industry. Built by local influencers in Japan, the Patron platform will offer a clean and transparent solution to both finding and booking influencer talent around the world. The platform will include both a web and mobile application, with the web app being released as soon as Q1 2018. Currently, Patron is running a global ICO to attract crowdfunding support.