3 US States Promote Cryptocurrency Mining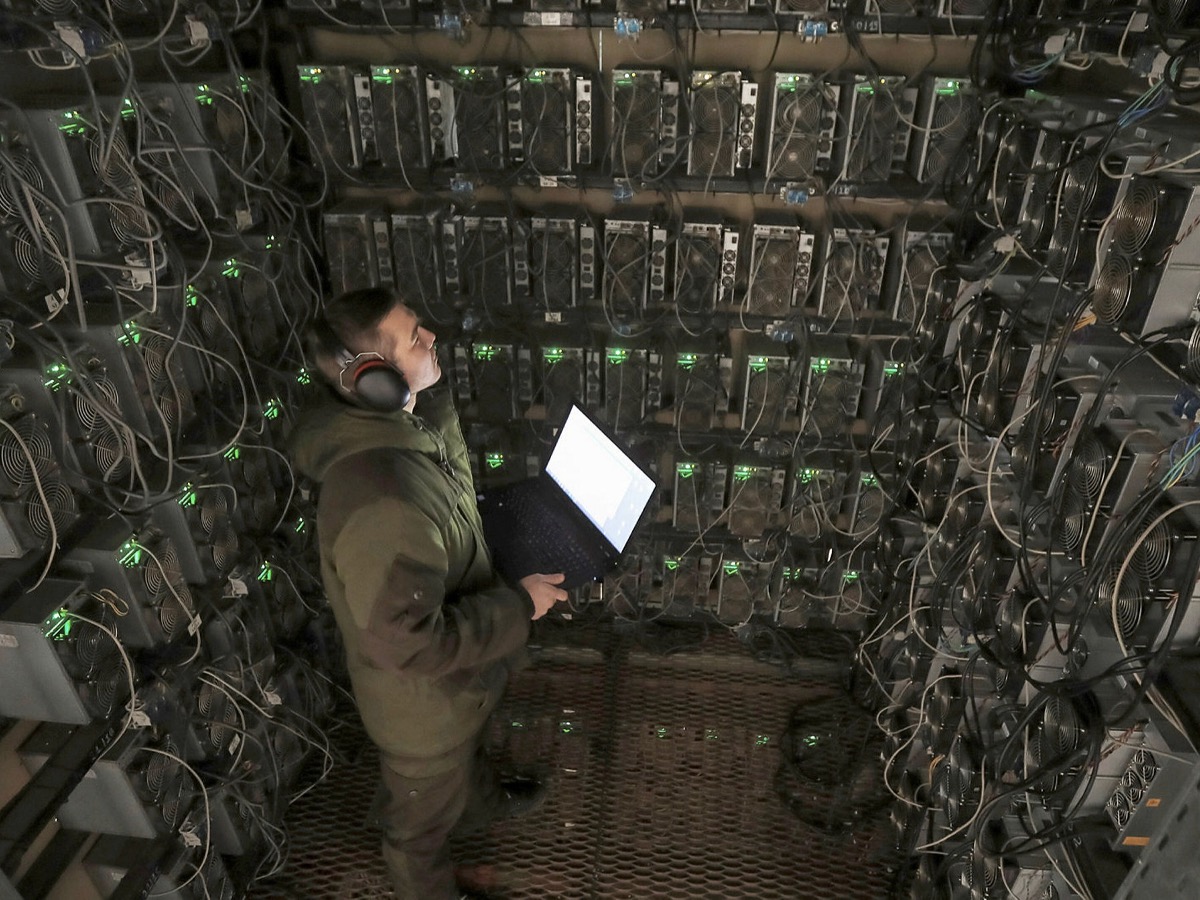 Illinois, Kentucky, and Texas are three US states promoting cryptocurrency mining activity. These locations have facilitated the United States to become a dominant player in the virtual currency mining sector today.
We are pleased to read this virtual currency-related report and share it with our readers. We believe reading this news will enable them to discover the US states actively supporting cryptocurrency mining, and they can benefit, especially if they are cryptocurrency miners and enthusiasts.
According to the news posted online by independent digital media outlet Altcoin Buzz, which delivers the latest reports on cryptocurrency, blockchain technology, altcoins, and blockchain gaming, Illinois, Kentucky, and Texas incentivize cryptocurrency mining.
This reality comes as the activity has gained a more robust foothold in the United States. Moreover, Illinois, Kentucky, and Texas have facilitated the world's largest economy to embrace and endorse the virtual currency mining sector, making it the leading cryptocurrency mining player in the world today.
Here are some details regarding the three US states supporting cryptocurrency mining:
(1) ILLINOIS
Earlier this year, Republican senator Sue Rezin introduced Illinois Senate Bill 3643. This legislative piece will extend a data center tax incentive program to cryptocurrency miners if the Illinois General Assembly passes it.
Kentucky and Texas offer similar tax breaks to attract cryptocurrency miners to relocate to their states. Candidates must create at least 20 jobs and spend at least US$250 million to be eligible for the tax exemption.
They should also have a green building certification or achieved carbon-neutral status. Illinois is a cryptocurrency-friendly state, and the program is available to both existing operators and newcomers there.
(2) KENTUCKY
In Kentucky, Bitcoin mining rigs are becoming commonplace. Governor Andrew Graham Beshear's cryptocurrency-friendly bills triggered this surge.
Moreover, Kentucky's leader moved to encourage Bitcoin miners to set up shop in the southeastern state. Then, Senate Bill 255 extends the commonwealth's clean energy-based incentives to cryptocurrency miners making a reasonable investment of US$1 million.
Kentucky House Bill 230 offers a variety of tax reliefs to cryptocurrency miners. The US state and mining-related businesses have benefited from this legislation in the year since it was passed.
As of October 2021 in the United States, Kentucky reportedly accounted for 18.7 percent of the total Bitcoin hash rate. This US state also generates more carbon from cryptocurrency mining than any other US state because of its fossil fuel-heavy energy supply.
(3) TEXAS
Texas is one of the major spots for cryptocurrency miners today. Cryptocurrency mining giants such as Chinese cryptocurrency miner Bitdeer and Riot Blockchain have operations in this US state.
Texas's allure stems from a few primary factors. They are the access to flared natural gas and relatively high renewable energy, cryptocurrency-friendly legislators, and deregulated power infrastructure with real-time spot pricing.
Furthermore, Texas offers an appealing environment for virtual currency miners to invest large sums of money. This US state's deregulated grid is an economic incentive for cryptocurrency miners since they get to purchase spot energy.
Thus, this flexibility translates to the fact that they can stop buying electricity if the prices surge. We think cryptocurrency mining will become more mainstream in the United States, thanks to the governments of the US states of Illinois, Kentucky, and Texas.
These locations possess the government support, funding, and infrastructure essential to smoothly facilitate the cryptocurrency mining industry. We believe other US states will follow suit later on as their governments will gradually discover the sector's tremendous advantages for their constituents.