Inflation Protection Cited as Among Crypto Investing's Perks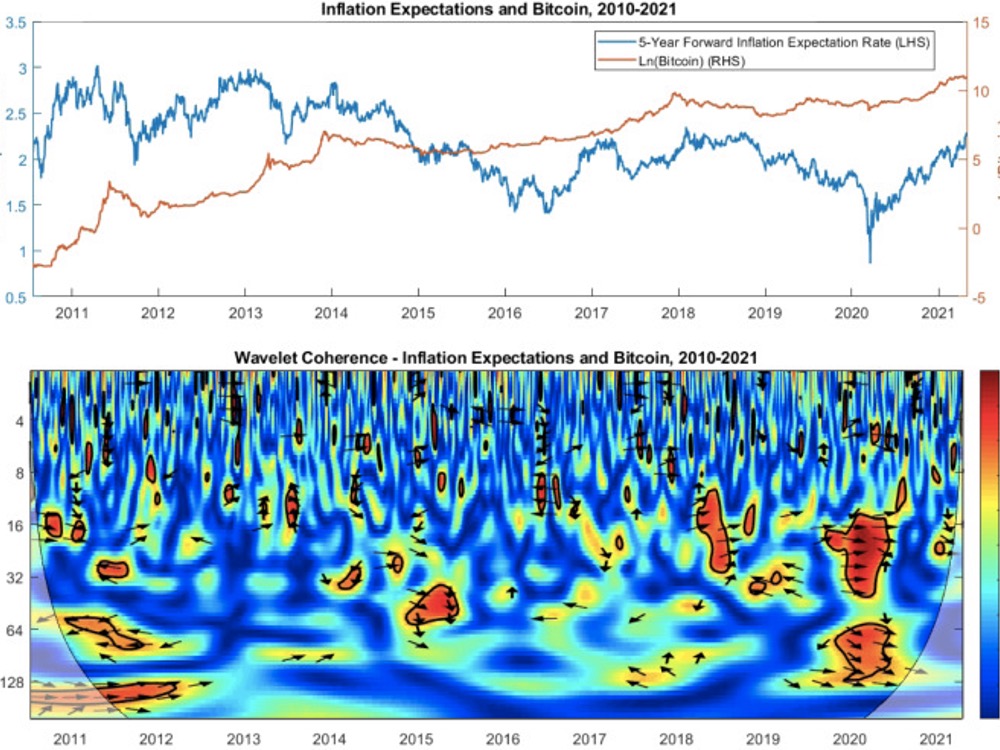 As 2022 began, investors have continued to face high prices of products and services, making them seek investment asset classes that serve as inflation protection. Cryptocurrencies are among these assets they can turn to for better yields.
We quickly got drawn towards this informative article tackling virtual currencies as investment assets delivering inflation protection. 
We understand today's investors feeling worried about risking their investment funds. Thus, we think sharing this educational online discussion with them can help alleviate their concerns. 
According to the news posted online by The Motley Fool, which is an American company offering private investing and financial advice, inflation protection is one of the many advantages investors can relish if they add cryptocurrency or cryptocurrency stocks to their investment portfolios. 
Virtual currencies offer many utilities. They provide tremendous value to investors who put a premium on secure and rapid transactions. 
Moreover, cryptocurrency analysts see virtual assets as merely going to grow more accessible over time with fewer technical obstacles. Based on the information from Coinmarketcap.com, there are exactly 17,517 cryptocurrencies at the time of writing with an aggregate market capitalization of exactly US$1,761,801,112,743.
Cryptocurrency analysts recommend investing in these crypto-assets, including Bitcoin, as they offer inflation protection. Indeed, virtual assets have the potential to hedge against rising costs of products and services today.
Bitcoin has a hard limit on the total number of coins that will ever get minted. Additionally, this flagship cryptocurrency's trading price should surge as the expansion of money supply outpaces Bitcoin supply growth. 
Besides Bitcoin, there are many other crypto-assets that employ mechanisms to cap supply. These virtual currencies are also capable of hedging and working as inflation protection. 
We think potential cryptocurrency investors should consider pouring their investment funds into these virtual currencies. We are all well aware that crypto-assets have become extremely popular over these past few years.
Nonetheless, unconvinced investors and consumers may still want more information regarding these cryptocurrencies. Furthermore, they may question why they should select these virtual currencies when their local currency works just fine for most of life's aspects.
However, we still recommend investors try their hand in investing in cryptocurrencies offered by today's 456 virtual currency exchanges. We understand that the increasing prices of goods and services are surely problematic realities for consumers.
Nevertheless, we want to maintain that investing and utilizing crypto-assets come with plenty of advantages, and inflation protection is among them. Curious investors should surely look into cryptocurrency as we agree it has plenty of benefits over fiat currency and other investment asset classes.