General Information
If you are one of those wanting to trade today with global leading technology, Starcapital is a solid provider that has already managed to assemble a comprehensive trading offer, designed for cryptocurrency traders from all around the world.
By keeping it simple yet providing reliable trading tools, Stacapital manages to stay on top. Strong security enforcement is provided via some of the latest trading technologies, as the company wants as many people as possible to ride the trend of growing crypto popularity.
Sitting at home, at the office, or on the go, the trading solution developed by Starcapital is flexible enough to ensure smooth access to the cryptocurrency markets. Also, it offers several educational resources for beginners wanting to learn more about the industry. Why should you trade crypto with Starcapital? Read our full review to get an answer.
Services and Cryptocurrencies Supported
Starcapital is a cryptocurrency trading platform, that enables its customers to trade on a broad range of instruments. Before we go into the asset list, it is important to highlight that with this provider you will be trading on derivatives based on crypto, having the ability to buy or sell without any restrictions.
There is a comprehensive Stracapital Order Execution Policy on the website, that addresses the execution elements, order types, trading costs, and other relevant information you might be interested in.
Access to the crypto markets is granted with a WebTrader, a trading platform developed by Starcapital, that aims to optimize your trading speed and efficiency. Available through any browser, this solution is very flexible and works well on all devices.
A superior performance and user interface can also be found in the Starcapital Android app available for free on Google Play. With these two platforms, the brand wants to make sure customers can be constantly connected to their trading accounts, regardless of location.
Regarding the cryptocurrencies supported at the time of writing by Starcapital, the coverage is very competitive, including tens of different instruments based on Bitcoin, Ether, XRP, Litecoin, and other popular altcoins like Dash, Monero, ZCash, or IOTA.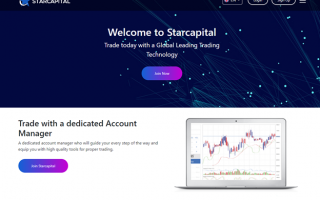 Payment Methods and Fees
On top of fast order execution and the next-generation trading technologies integrated into the platform, Starcapital is also offering its customers the ability to trade with tight trading costs. There are no trading fees involved, yet you should be aware of the inactivity fee that will be triggered only if there is no activity on an account for more than 60 days.
In terms of account funding capabilities, Starcapital accepts credit/debit cards issued by Visa, Mastercard, or Maestro, and wire transfers denominated in Euro, USD, or Pound. The same method you use for deposits can be used for withdrawals.
Before sending a withdrawal request, make sure you've complied with the KYC requirements and submitted all the necessary identification documents (proof of ID, residence, etc.). Starcapital representatives will manually process each request within 10 business days and if all the requirements are met, there shouldn't be an issue in allowing the payment to proceed. All of these measures are in place to protect customer funds and comply with AML rules.
Customer Support
Starcapital offers live chat customer support in English 24/6, considering the cryptocurrency market is open for trading 7 days a week. Also, you can contact a representative using the email support address available on the provider's website. For registered customers, a third option is to request a callback. Overall, it seems like the brand wants to keep in touch with traders and provide a helping hand when it is needed.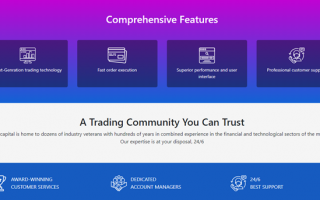 Geographical Restrictions
Although Starcapital is an international brand working on behalf of a global audience, not everyone can open an account. Traders living in jurisdictions where local regulation does not permit the provision of such trading services won't be able to join Starcapital. The USA, Canada, Japan, and EU country members are a few examples of restricted jurisdictions.
Summary
Starcapital has very big ambitions and wants to show that trading via its platform comes with multiple benefits. Since cryptocurrencies are special assets with special qualities, a personalized trading offer was needed. Based on our analysis, the brand made a huge effort in developing the current trading ecosystem.
Considering all the features available, we can integrate Starcapital into our list of reliable trading brands. Depending on your trading objectives, this could be a suitable choice for you, as well. In case this review was not enough to help you decide, you can always head to srcapital.io for more information. 
Starcapital Review


Product Name: Starcapital
Product Description: Starcapital is a solid provider that has already managed to assemble a comprehensive trading offer, designed for cryptocurrency traders from all around the world.
Brand: Starcapital
Trading Platform

Services and Cryptocurrencies Supported

Payment Methods and Fees

Customer Support
Summary
Starcapital is a solid provider that has already managed to assemble a comprehensive trading offer, designed for cryptocurrency traders from all around the world.
Pros
A comprehensive pack of trading features

Dedicated account manager for each customer
Award-winning customer services available via multiple channels
Cons
There is no iOS app currently available

The live chat customer service is only available in English
Crypto-to-USD instruments are not yet covered.