General Information
7Online is a trading brand specialized in providing access to a wide range of cryptocurrencies. As it gains more recognition in the industry, 7Online stands out, especially when it comes to its varied number of cryptocurrency instruments available. With the 7Online offer, traders can invest in Bitcoin, Ether, XRP, and tens of other altcoins, all via a unique trading account.

Considering several important features like a proprietary web-based platform and mobile app, competitive market rates, professional customer support, fast order execution, and superior performance, our review will analyze some of the 7Online and ultimately help you decide whether this is the right brand to work with.
Services and Cryptocurrencies Supported
The services offered by 7Online are trading services and none of the clients can have ownership over the underlying assets. They can only speculate on the rising and falling markets. Despite coverage for a decent number of asset classes, our focus will be mainly on cryptocurrencies, as traders working with 7Online have the unique opportunity to integrate crypto instruments in their portfolio.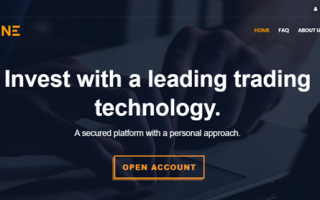 Right now, there are tens of different crypto instruments, ranging from Bitcoin, Ether, Litecoin, Cardano, Stellar, Tron, Dash, IOTA, Monero, Ethereum Classic, and many other altcoins, each denominated in USDT, Bitcoin, or Ether. In doing so, 7Online ensures trading in a liquid environment, benefiting from tight spreads and low overnight swaps. At the same time, traders can use 1:20 leverage in their positions.
7Online provides simple, cutting edge trading technology, putting the quickest and most reliable trading tools in your direct control, finally giving you the ability to buy and sell the world's fastest-growing cryptocurrencies with simple controls and impeccable accuracy. Trading cryptocurrencies is available from Monday to Sunday, which means you can find opportunities even during the weekend.
Trading with 7Online is done via a web-based proprietary trading software, compatible with any device, as long as it supports a modern browser. There's no installation required, and multiple features (TradingView charts, CNBC news, asset alerts, the ability to make deposits, etc.) make the platform a suitable trading tool. At the same time, we should not forget to mention the Android app. Unfortunately, there is no mobile trading solution for iOS devices.
Payment Methods and Fees
When it comes to payment methods, traders working with 7Online can deposit funds in their trading account via credit/debit card, wire transfer, or cryptocurrencies. For fiat deposits, the minimum amount required is $200. There is no mention of any minimum requirements for crypto deposits.
Withdrawals require each trader to pass the verification process. To do that, they will need to provide 7Online with a copy/scan of photo ID, proof of residence, and proof of payment, in case of credit card transactions. The same methods (credit/debit card, wire transfer, and cryptocurrency) can be used to make withdrawals.
Traders simply have to make a withdrawal request by filling the form available on their account. For credit card withdrawals, the minimum amount is 100 USD/EUR/GBP, and for a wire transfer, it is 250 USD/EUR/GBP. No mention about minimum cryptocurrency deposit, but 7Online does mention customers need to provide their wallet address.
Since 7Online offers cryptocurrency trading services, there are limited fees involved. The actual trading costs are just spreads and overnight swaps. Traders don't have to face blockchain fees or any other similar costs since they trade cryptocurrency derivatives and not tokens.
Customer Support
Keeping close contact with customers is key at 7Online. The brand provides assistance via an official email address. At the same time, registered clients can request a call back from the platform, or via the dashboard. There's no phone number available on the website but once a call back has been requested, you will know the brand's number. 7Online has a team of professionals, with experience in the trading world, able to solve any issue regarding trading or technical matters.
Geographical Restrictions
Based on our research, we did not find any geographical restrictions mentioned in the 7Online terms and conditions. That means traders from all around the world can open an account with this brand, benefiting from all its features. 7Online wants to operate globally and satisfy different traders with a very diversified offer, which includes a wide variety of cryptocurrencies.
Summary
Our conclusion is that 7Online is an online trading brand worth considering by traders wanting to trade a variety of trading instruments, including tens of different cryptocurrencies. This is one of the main strengths of the brand since the crypto market continues to grow at a face pace and the demand for cryptocurrency instruments is increasing. 7Online is one step ahead of competitors by offering access to so many popular tokens and altcoins. Most of the trading features are well-suited to handle the challenges of this volatile market.
7Online Review

Product Name: 7Online
Product Description: 7Online is a trading brand specialized in providing access to a wide range of cryptocurrencies.
Brand: 7Online
Offer price: 100$
Currency: USD / EUR / GBP
Trading Platform

Languages

Spread

Support